Page 6 of 6 •

1, 2, 3, 4, 5, 6

Korwa's eyes leveled and narrowed on the bottle of wine, sensing that the young protege to be was unintentionally... or was it intentional? Had to be intentionally, wooing the young man she herself had called dibs on first. She was out of practice, surely, but there was a point no man would deny Korwa's affection! So to see this happening before her eyes between the two soured her mood some. "...Thanks." She snidely replied, uncorking the bottle and poured herself a glass. She watched the pair carefully with her lidded gaze, sipping at the spiced wine absently.
Private First Class





Posts

: 30


Join date

: 2016-06-08



Naru watched the scenario unfold with Ness, Jace and Korwa. It was somewhat funny given the state of things, that Korwa would fuss over such a small affair. She didn't help things though: "I give'm till nightfall..." she simply stated. Then the little one and Jace will be fucking till the sun rises. I sense that Ness may have released some demonic energy into Jace's mind, unintentionally manipulating his behavior. Not good, considering Korwa's apparent jealousy... Korwa's apparently part wolf from the look of it, she may just take that anger out on the poor Imp. Nessvyn doesn't even know what she's done, she's so confused by the use of her own power, she's likely still oblivious of her recent action... yet Nessy really should just roll with it, save us the trouble of having to awkwardly yank Korwa off Jace's soul sucked corpse... She thought, her lidded eyes upon the three before closing them, and taking another nonchalant sip of her green tea.
Master Corporal





Posts

: 132


Join date

: 2016-02-27

Items
Projectiles (Ammo):
Consumable Items (Potions, Poisons, etc):
Currency (in Gilex [gX]): 480


Jace Farsythe wrote:

Nessvyn wrote:Nessvyn frowned somewhat at Jace's comment on smelling like bread, though she did start her day get with some. Her lidded eyes and frowning demeanor however turned for the bashful when he added she was 'quite beautiful' as yet another reason. She squirmed a little, and chuckled. "Okay, now you're just being silly with me." she laughed, her face red as an apple, yet her heart raced and mind repeated the words in her head as she walked back to the table beside him. "Now lemme take one of those, you're hands are full." She says, gently pacing her hand on his, grabbing hold of one of the pitchers:

Nessvyn wrote:

"

Shh

... don't say anything." Nessvyn seductively giggles, slowly pulling the edges of her black top upward, rolling the fabric off her plump breasts which squeeze together thanks to her elbows, her eyes full of lust as she tugs the garment slowly off her head-

She stumbled out of the weird... lucid vision, the beer spilling somewhat. She looked even redder than before and stood there with her heart racing even more! "Wh-whoa!" she gasped, gulping nervously.

What... was that? Some sort of erotic day dream?! I think Korwa's eroticism is filling the room with a baleful aura!

She thought, the splashed beer hitting the floor. "Oopse, heh..." she giggled, flustered and pink. "Sorry Jace, bit of a klutz I am at times." She added, sticking her tongue out at him briefly before taking the pitcher from his hand and hurried to her seat... almost anxious for Jace's return in spite of her fleeing him childishly. She took her seat, hands upon her thighs, looking down into the poured flagon of mead.

That was weird... it felt real, yet not. Like walking into a dream. Was I on top of Jace? Thats preposterous, I hardly know the guy! Its Korwa's dirty talk affecting me I think. Yeah, not like I would be a suitable mate for... such activities.

She told herself, feeling warm in the cheeks, slapping them to get her bearings!

I gotta put myself together! You're acting suspicious and weird now!

Jace stood stark still upon feeling Nessy's hand upon his. He saw a vision of lust, and heated romance between himself and the Imp. Though fleeting, for it was over as quickly as the vision had began, he heard Ness yelp, and spill some of the amber liquid from the pitcher she wanted to take. He looked at her with empty, lust filled eyes for a moment, his body seduced by something dark and powerful which flowed secretly throughout Nessvyn's curvaceous form. It was like a siren's call, a beckoning bell and an intoxicating scent which wanted him to taste what Nessvyn had to offer! He was lost in this haze before his eyes slowly regained their lustre, and he blinked.

I haven't had that happen in a long time... Nessvyn, are your demonic powers awakening? Imp or no, what you did was similar to Vampires, Sirens... and Succubi. We shared the vision and without knowing it... Nessy hexed me with a charm!

He thought, staring at the young woman now huddled at the table, slapping her cheeks to be-rid of the flush of pink on her face.

He chuckled, and continued silently back, setting the bottle of wine before Korwa, and sitting beside Nessy again and poured himself a flagon. "Hey Nessy, after our drink, would you mind if you showed me around the village a little? I'm still somewhat new here." He asked casually, raising his flagon to her with a warm smile.

If it happens it happens. Besides... not opposed to the idea of being mounted by this devilishly adoring Imp.

He thought, smirking as he did. His vision's didn't

always

come to fruition. Then again... was it a vision or an accidental charm spell? Was it both? He didn't rightfully care, for in the end he was left somewhat anxious and dangerously curious to the future events.
She jumped a little when Jace spoke up, presenting his flagon to her, to meet with her own. "Huh, wha?" She asked, flustered yet, blinking rapidly with her long lashes. She stared up at him, and for a moment piece together what he had asked of her. She gulped back her nervousness some, and chuckled albeit nervously. "Oh, a tour? Y-yeah, sure thing!" She says, clanking her flagon against his. "Its not too big, so no worries on getting lost." She giggled, winking before raising the mead to her lips... thinking.
...I wonder what his lips taste like?
With such a diverse thought in her brain, she immediately downed the sweetened mead in nearly a single GULP! He eyelids twitched some, and she was a glowing pink ember with horns as she clanks the steel beer mug against the wooden table! "
HAH
!" she gasped, pounding on her chest hard!
Dammit, I drank it down too quickly!
Corproral





Posts

: 77


Join date

: 2016-03-08



Edgar reappeared from the back of the bar, but unusually he was dressed in more modern armored clothing, rather than his broken black armor.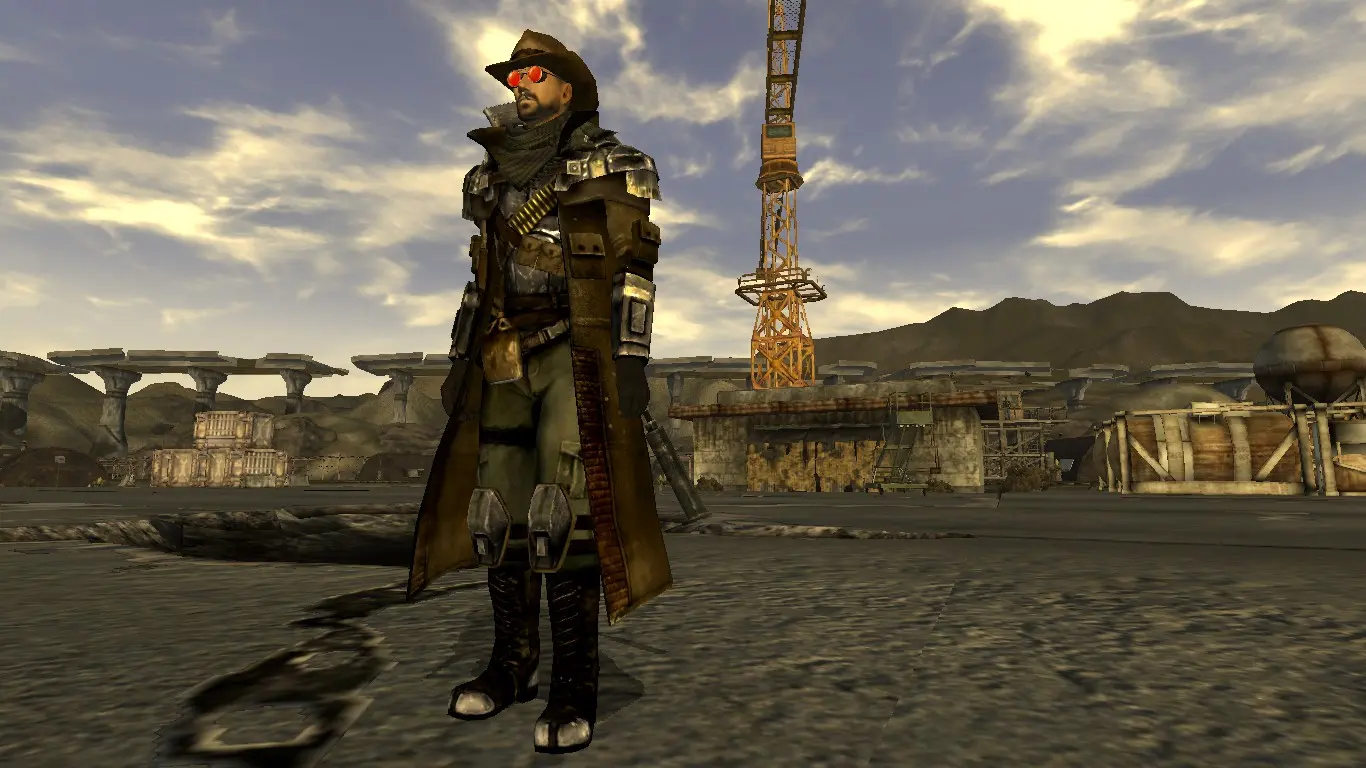 In fact, this was a Psionic Clone Ed sent back to check on things. He saw part of the exchange.
"Nessy, take it easy. Mead is pretty strong, even for me." He then looked over at Korwa, who seemed to be pouting and glaring at Jace and Nessvyn. "I didn't think the immortui would ever envy a pair of mortals. You surprise me yet again Korwa." The his eyes simply passed over Catherine, who had literally ate herself into a food coma, and chuckled. then he saw Narumeia, and smiled. "And you are ever the silent sentinel." Ed said with a grin.
He settled down into his former chair, and drank a small amount of whisky. "My other self is in a confrontation of sorts in the Beijio Desert badlands. I almost did something dumb and dug up a Desert Lamia Tribe's underground city, but fortunately, a rogue gunwoman stopped me. And immediately went to a mexican standoff before nearly shooting a passing elf in the face. Now, we're in a standoff again.... And that is preeeeety much where Ive been thus far." Ed explained. "Hows the party going?" he asked.
Staff Sergeant





Posts

: 219


Join date

: 2016-03-01


Age

: 37


Location

: Wandering alone.



Naru glances over to Ed and smirks in silence.
Mean While...
Sofiya Pavlovena wrote:
She needed an update on agent Fong as well... she should have come back from Scardia by now...

I'll have to stop by the MIE offices and see if she's returned without my knowledge. I wonder if she found those missing agents in that Scardian Backwater... She thought, shrugging before she went about her duties as the Izhevesk Nation's Ruler.
Almost at that same moment of worry, Naru suppressed a belch containing Fong's scent. The small red haired Beijionese woman was nothing but bones now floating in a nutrient rich soup in her belly. The tiny mortal was a delicious snack, and Naru smiled fondly at the taste.
I'll remember not to chew next time like I did with the first, this second female was a huge success... but now I have the urge to relieve myself... I think its time to release the prisoner so to speak.
She rolled her eyes, sitting up. "I'll be back," she says, heading to the direction of the restrooms.
[To here]
Master Corporal





Posts

: 132


Join date

: 2016-02-27

Items
Projectiles (Ammo):
Consumable Items (Potions, Poisons, etc):
Currency (in Gilex [gX]): 480


Page 6 of 6 •

1, 2, 3, 4, 5, 6

---
Permissions in this forum:
You
cannot
reply to topics in this forum